Challenging Retrofit With A Focus on Client Expectations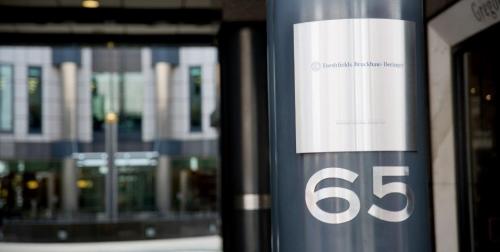 The commercial property occupied by many of the UK's biggest businesses will often see its HVAC plant and associated control systems replaced several times over the property's life span. A particular challenge arises when these replacements must be delivered with minimal impact to the occupier's day-to-day activities.  
IO Controls Ltd have been CBRE's incumbent BEMS service provider at "Magic Circle" law firm Freshfields Bruckhaus Deringer for several years. Occupying around 371,000 sq ft in the City of London, this challenging site demands the highest levels of support with absolute minimal disruption to the daily business operations.
Over a two year period IO Controls Ltd completed a staged retrofit of over 200 individual units in a project that was closely coordinated with Freshfields and CBRE. The joined-up logistics of moving office furniture and then accessing ceiling voids to replace 20 year old hardware provided a unique set of challenges for our project team. Freshfields' Partners and Staff would often need to work over weekend periods at very short notice and the project programme would need to change at the last minute.
Keeping our primary focus on Freshfields' expectations of minimal disruption, our team remained highly flexible throughout and ensured that contingency plans were always in place. The new hardware has delivered great stability to the extensive site network and makes certain that the BEMS continues to operate effectively for years to come.