Nick Goddard Joins The IO Controls Team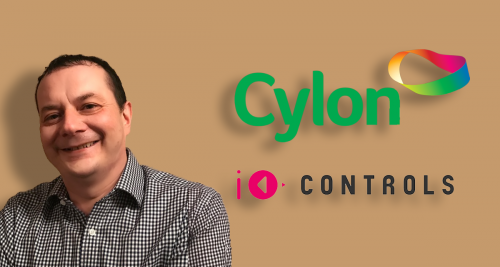 We are delighted to announce that Nick Goddard has joined the Team at IO Controls, bringing with him a wealth of Cylon product knowledge and great industry experience.
Nick previously headed-up the UK Training Department for Cylon Control Systems Ltd and personally trained many of the Engineers who install and maintain this hardware in the marketplace today. Nick also provided first-line technical support for Cylon's network of Approved Systems Integrators and regularly supported their Project activities across Europe and the Middle East.
In addition to training and technical support, Nick has been actively involved in the development and testing of Cylon's product range over recent years. He is also an experienced Trend and Tridium Engineer.
We are hugely excited about the future for IO Controls Ltd and the enormous value that Nick's expertise will bring to our Support Services and Project Delivery. His focus will be on reinforcing our technical capabilities and developing relationships with our existing Customers and Trading Partners.