Going for Gold!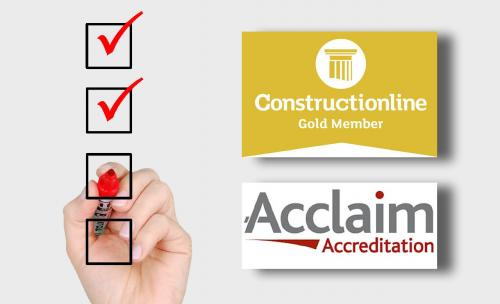 As part of IO Controls' ongoing business development, we are very pleased to announce that "Constructionline Gold" and "Acclaim Accreditation" have now been secured by our Team.
Building the systems which manage our Health & Safety, Quality and Business Operations has never been a box ticking exercise. We view their continued development as a genuine way to keep everyone safe, whilst delivering consistent value to our Customers. As our systems mature, submitting them for external accreditation helps validate their worth and provides everyone with assurance that our business framework is of the highest standard.
Further developments are in progress, all aimed and reinforcing our operational capabilities as IO Controls' customer base continues to expand. We look forward to sharing these with you very soon!