Cylon BMS in your commercial building? Ask the experts.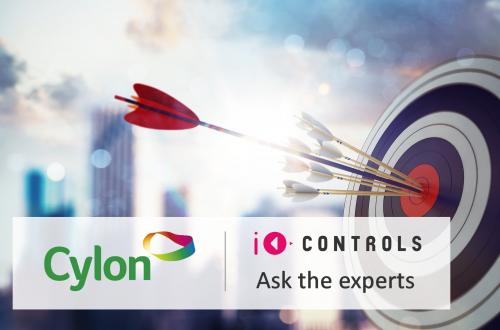 Many of the UK's largest commercial properties are equipped with "Building Management Systems" manufactured by Cylon. At IO Controls we have established an impressive team of Cylon experts to assist our customers with their ongoing maintenance, minor works, and projects.
Our team is headed-up by Nick Goddard (former UK Training Manager for Cylon) and includes other highly experienced technicians too. With years of collective product experience, this team has made Cylon BMS their primary area of expertise. This gives us a clear advantage over other providers, who generally support Cylon as a third or fourth tier system.
We currently support some of Cylon's "flagship sites" such as Chiswick Park and Facebook 10 Brock Street. In addition to supporting legacy hardware, we are early adopters of Cylon's new products such as the CBXi BACnet IP controllers and the ASPECT® supervisor.
Get in touch if you manage a commercial property equipped with a Cylon BMS. Our expert team can help support your system, reduce energy, and improve overall comfort for your building occupiers.