CBRE "Preferred Supplier" Approval for IO Controls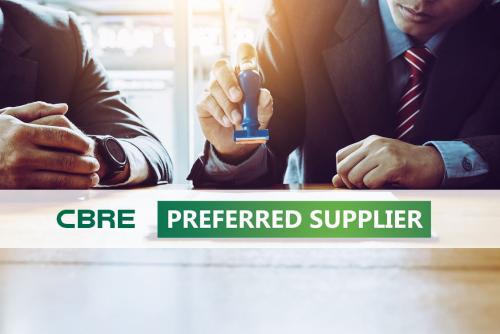 We are very pleased to announce that IO Controls has been approved as a Preferred Supplier to CBRE.
This welcome opportunity will help us deliver increased value to the CBRE stakeholders we already support, whilst extending our specialist services to the wider business.
CBRE has established a commanding position in Facilities Management, supporting building occupiers of all sizes. This success is partially due to the high-quality supply chain that CBRE has developed and continues to sustain.
IO Controls are extremely proud to have gained this approval and we look forward to applying our "Building Energy Management System" expertise, in support of CBRE and their clients.